About Dave Knecht Homes
Dave Knecht Homes, LLC was built on the foundation of constructing only the finest homes and projects with an elevated standard of execution and customer service.  Our attention to detail and proven methods of construction coupled with the finest handpicked consistent subcontractor base has made us a front runner in the industry.
As an award winning Chicago homebuilder and general contractor with an impressive 25 year track record, Dave Knecht's accomplishments and his methods of construction are a direct result of his education in the field of construction, experience, a team of dedicated employees and collaboration with the finest architects and hand selected subcontractors.
Dave Knecht Homes, LLC Operates primarily in Illinois but is proud to work on residential projects and vacation homes in Massachusetts, Michigan and Wisconsin for select repeat customers.  New to Dave Knecht Homes, LLC is our maintenance division, established to assist in our warranty service and ongoing maintenance for our clients.
Dave Knecht's work has been featured in the following publications:
HGTV – Fantasy Home 2000, House Beautiful Magazine, Traditional Home Magazine, Luxe Magazine, Trends Magazine, Home Magazine, Elite Magazine, Frontgate Catalog, Design and Architecture Magazine, This Old House Magazine and Hinsdale Living: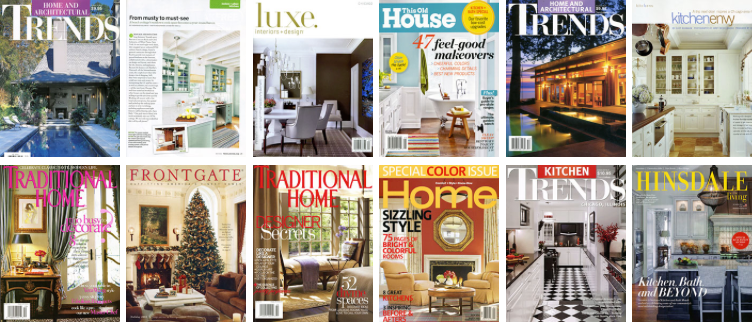 Our staff is comprised of a highly qualified, experienced and educated team that specializes in custom construction including custom luxury homes, additions, historic renovation work and light commercial projects.
Dave and his staff play an integral part of the design team from inception and through the execution of the project construction.  It is his strong belief that the most important component of the team is the owner and he works diligently to assist the owner through the entire project.  Dave has developed a long list of over 350 satisfied clients with many repeat customers. 
Dave Knecht, President/Owner, is responsible for the construction of well over 350 residential high end custom homes, historical renovations and additions. Dave graduated from Auburn University with a Bachelor of Science Degree from the School of Architecture, Design and Construction. His career in the construction industry spans over 29 years. In 1993 Dave started Northridge Builders, Inc. constructing high end luxury homes in the Hinsdale, Illinois area. As his reputation for detail and maintaining the highest of standards grew, he began building homes in many surrounding Chicago communities including downtown Chicago and Chicago's North Shore Area. Dave has also completed projects in Massachusetts, Michigan, and Wisconsin. Dave Knecht Homes, LLC was founded in 2012 committing to the same level of custom residential construction while broadening interests in light commercial work. Architects and Real Estate Agents consider Dave Knecht to be one of the premier residential homebuilders in the Chicago Area and frequently refer him to their high end clients.
Mario Cirignani, Owner, is licensed to practice law in Illinois and Georgia.  Before joining Dave Knecht to form Dave Knecht Homes, LLC, Mario represented numerous REITS and commercial real estate developers in obtaining entitlements related to real estate transactions.  Mario also served as Chief Operating Officer and General Counsel for a real estate development company wherein he handled a wide variety of real estate matters including the drafting of real estate contracts, negotiation of municipal concessions, the coordination of all due diligence matters including all financial, environmental, and traffic matters related to real estate acquisitions.  Mario is well versed at formulating entity strategy and drafting corporate, LLC, PPM and offering documents for a variety of real estate enterprises.  Mario is also a licensed real estate broker in the State of Illinois.
Michael Zalud, Project Manager, Superintendent and Estimator has 23 years' experience in residential, commercial construction and land development.  With a Bachelor of Science in Industrial Technology/Construction Management from Illinois state University,  Mike's work history as an owner  and project manager of Courtland Homes and a project manager for Rot's Building and Development has given him extensive experience in constructing and managing high-end custom luxury homes and residential developments.  Mike's extensive construction knowledge, communication and organizational skills makes him one of the best in the industry and a key component in the success of Dave Knecht Homes, LLC.
Thomas Leahy, Project Manager, Superintendent and Estimator has more than 33 years of residential construction experience.  Tom has a Bachelor's Degree from University of Illinois/Champaign in finance.  Tom's work experience is extensive.  He served as a Project Manager for Gallagher and Henry Builders for 7 years.  Tom was also self-employed and owned/operated T. Leahy & Associates, Inc., as successful residential homebuilder in the Chicagoland suburbs for over 20 years.  Tom has been working with Dave for the past 9 years and is responsible for managing Dave's largest and most detailed projects.  Tom's continual research for new qualified subcontractors and material suppliers has had a huge impact in broadening Dave Knecht Homes, LLC's quality subcontractor base.
Jeanette Beauregard, Executive Office Manager, has more than 23 years of executive office management experience. Jeanette has a Bachelor's degree from Northern Illinois University in English.  Jeanette has been working with Dave for the past 14 years and is an irreplaceable asset to the company.  Jeanette manages all Dave Knecht Homes, LLC office activities, secures all permitting, assists in accounting, scheduling and prepares all monthly draw applications.
Linda Sobol, Service and Maintenance Coordinator, has over 20 years of experience in the customer service field. Linda joined Dave Knecht Homes, LLC in Early 2014 and is your first point of contact when service, repairs or maintenance is required on your home. Linda schedules all service and maintenance and follows up to ensure completion. With excellent communication skills, coupled with a genuine desire for customer satisfaction, Linda is committed to making your projects run smoothly.